Why Choose Gut R Dun Exteriors?
When you value a quality rain collection system for your roof, our gutter installation and replacement services are here for you.
We offer premium 5" continuous, aluminum gutters to create a seamless system for your house. Because we know that you value customization as much as you value quality, the systems we install come in a variety of colors and run the perimeter of your house. If you choose our services for eavestrough installation, we will make sure that you are fully satisfied with our work and we will install a system to your house.
We value fairness, transparency and quality
* with our annual maintenance & cleaning package
* Started in 2008, serving the Okanagan for 15 years
Large Selection of Colours
Choose from over 30 colours of aluminum gutters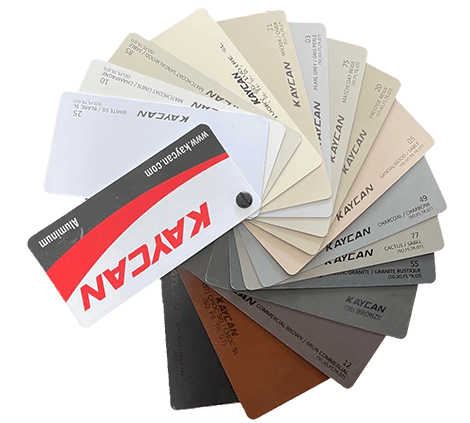 Amanda Cawley
7 months ago
Had new gutters for the whole house installed with Gut R Dun. I'm super impressed with their work, the gutters look great, and work perfect, and the workers were very kind and professional. We had several quotes from around town and Gut R Dun was the most reasonable by far. They were very responsive with emails and flexible at adjusting to our needs. 100% would recommend. Great service.
Evan Houston
a month ago
Darren and his crew were punctual hardworking and completed the job within their original quote. Would highly recommend them for gutter install. Will definitely use them again.
C
3 weeks ago
Excellent service provided. We had Gutter Cleaning and Corner Reseal done. Efficient, professional service. Highly recommend this company. Thank you Darren
Mary De Souza
a month ago
Professional, quality installation and repair of gutters. I would highly recommend Gut R Dun for all your gutter needs!
Lanny James
a year ago
This is the second property that Gut R Dun has made repairs for me. The first was a repair on some very shoddy DYR gutters and siding that flew off my house in storm. The house was under contract and about to be sold, so I needed the work completed immediately. Gut R Dun was happy to help. They took what was a mess and brought it up to professional grade in no time. The second experience was very similar. Even with all the repair work due to the recent storm and the short days, Gut R Dun managed to fit me in. They patched up the gutters that had come loose and made sure everything was water tight. The work looks great. The crew were prompt and professional. Great experience! I will definitely be calling them again for my next fixer upper.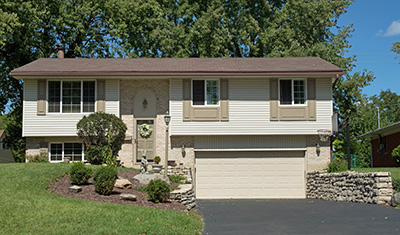 Small house with 2 straight runs with 1 downspout per run.
Total length of 90 feet.
Add-ons
+ $115 - Removal of Existing Gutters
+ $750 - Gutter Guard Protection System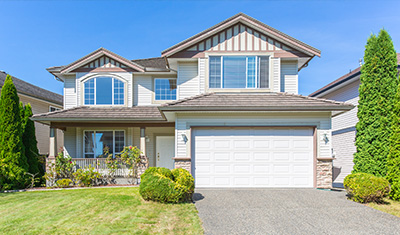 House with multiple runs, 10 to 12 corners and 6 to 8 downspouts.
Total length of 230 feet
Add-ons
+ $300 - Removal of Existing Gutters
+ $1750 - Gutter Guard Protection System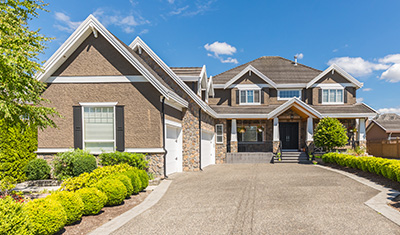 Large house with complex roof system. Multiple runs with total of 20 to 25 corners and  12-14 downspouts.
Total length of 385 feet
Add-ons
+ $500 - Removal of Existing Gutters
+ $2850 - Gutter Guard Protection System
* Prices are approximate for similar houses we have completed. Your actual costs with vary based on length, corners, downspouts and other variables.
Frequently Asked Questions
Yes. All of our gutters are custom made for your house on site.
Unfortunately, there is no way of making a seamless corner. All our corners are hand made and sealed.
In our experience, it is best to keep the lengths under 45 foot lengths.
Material warranties vary but they are typically 25 years or longer. Since 2008, we have only seen one material warranty claim.
We have approximately 30 different colours we can offer. Talk to one of our team members about getting a colour swatch or ask us for a photo of colours.
We generally suggest that gutter colours are matched to the roof colour so that they blend into the roof line. Alternatively people do enjoy matching the gutters to a trim colour or window colour.
No. In order to ensure that our jobs run smoothly and we can provide our customers with manufacturer's warranties, we only install materials that we supply from our trusted wholesale.
Very rarely. After many years in our industry we are confident in our estimated prices. We always try to look at all different angles to see what could happen. If we feel that there may be some surprises that we just don't see, we will always give you bracket pricing, i.e. $1500-$1200.
We will never proceed with additional work if it's not approved. If something jumps out at us that we didn't anticipate, we will stop and discuss the best options to move forward.
Start Your Free Estimate Now